THE FOODIE
---
Culinary Delights
Bajan cuisine is known for its unique blend of British, African, Creole, and Portuguese influences and deep love of seafood. While the adventurous eaters can delight in encountering novel flavours and ingredients such as flying fish, cou-cou and breadfruit, you can also rest assured that you'll find familiar favourites such as tuna, potatoes and rice, all created with a uniquely Bajan blend of aromatic herbs and spices.
Local Cuisine
Laid-back "toes in the sand" cuisine is the order of the day in Barbados, and exactly what you'll want after a long day spent on beach. To get a taste of authentic Bajan flavours, we recommend Atlantis, a stylish restaurant on Tent Bay celebrated for serving only Bajan cuisine and The Fish Pot, a long-standing and beloved beachside restaurant serving a modern take on the nation's best loved dishes. Or, for something a little different, try Cin Cin By The Sea, a chic al fresco restaurant serving a sophisticated Mediterranean twist on classic Caribbean cuisine.
Fine Dining
Special occasion dining can be found all over the island. We especially recommend a visit to Bajan Blue restaurant at Sandy Lane to experience the famous champagne-filled Sunday brunch. Or for a special evening, we suggest Daphne's, a distinctive timber-framed restaurant serving fine Italian cuisine that's widely regarded as one of the best fine-dining restaurants in the region.
Rum Galore
As the birthplace of rum, whether you're already a rum lover or have yet to discover a taste for it, there's no better place than Barbados to come to discover a new-found appreciation for one of the Caribbean's biggest exports. Don't miss a rum experience tour at St. Nicholas Abbey.
Fish Fry
For the epitome of authentic Bajan dining, you can do no better than a fish fry. This laid-back street food is a favourite among locals and heading over to one of the street vendors is essential for anyone wishing to immerse themselves in Bajan culture. We especially recommend going to Oistins on a Friday night.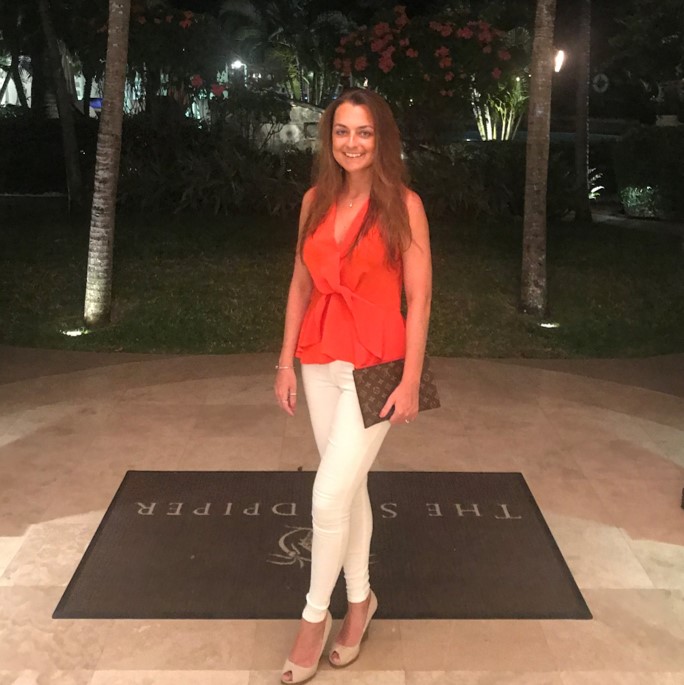 Holly Westwood
Barbados is one of my favourite places in the world - in fact, I love it so much that I've chosen the island as my wedding venue! The food here is incredible – the freshest seafood, superb rum, and amazing restaurants. A personal favourite is Lone Star – enjoy a gourmet meal overlooking a beautiful stretch of Platinum Coast beach."